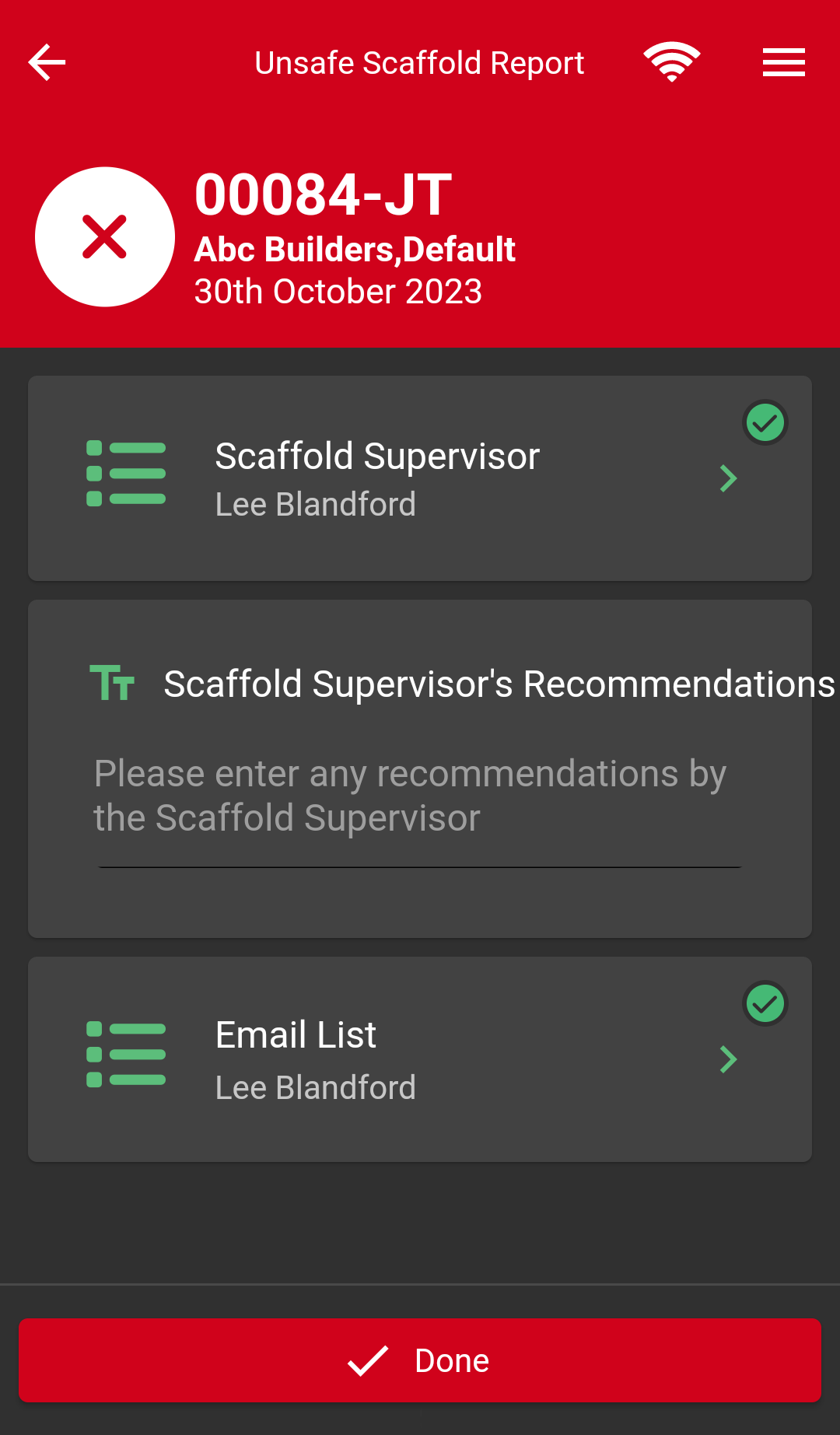 Enable the option to Generate
an Unsafe Scaffold Report
When you record a defect with the status Unsafe you will be able to choose whether you produce an unsafe scaffold report. This is a more detailed report of the defect which captures client signatures on site.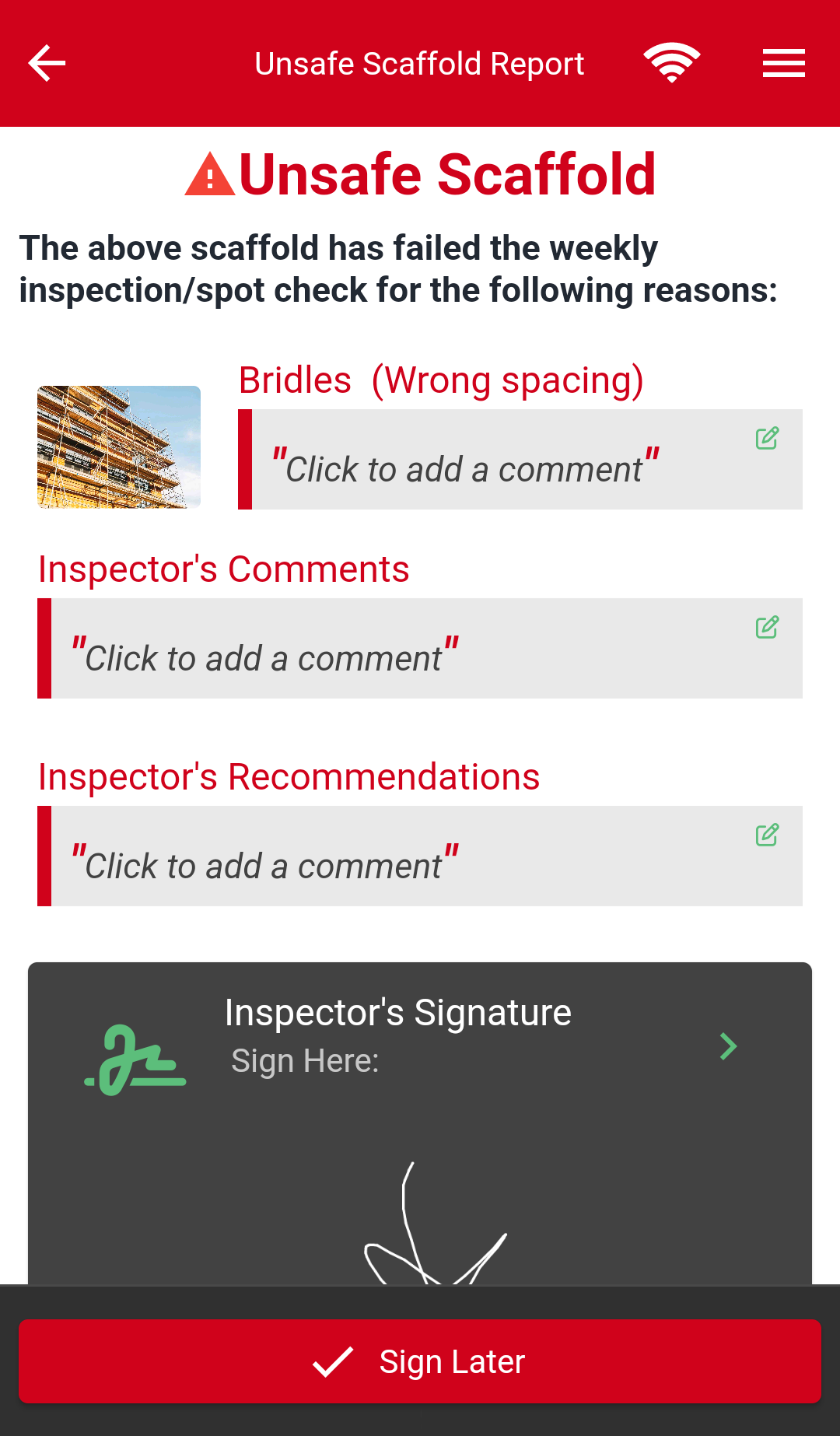 Select Email Recipients and
record recommendations
You need to record your recommendations and select client email recipients for the unsafe report (this can be staff or client contacts) this will email immediately to email recipients to notify them of the issue.