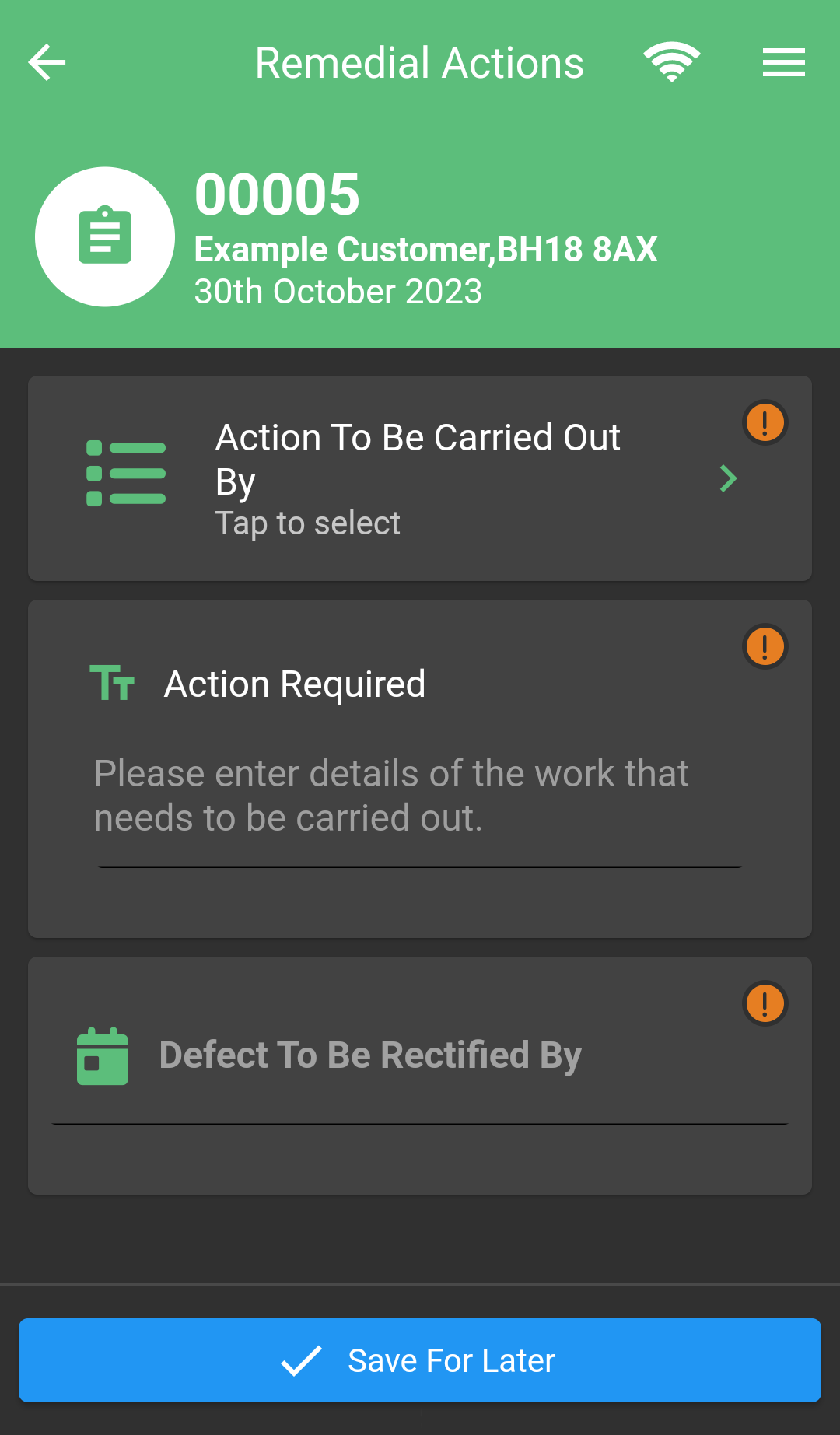 Completing the
Remedial Action Report
When you record a defect with the status "remains" or "unsafe" and submit the inspection you will be required to complete a remedial action report.
This report emails directly to recipients with instructions on what work is required and when by. You need to record which staff member is responsible for the work, details of work required and a date by which it needs to be rectified.
You will be able to choose from staff members assigned to the site (you can edit assigned staff members in SMART Manager).