Before closing your site, please ensure the following has been checked:
All scaffolds have been dismantled. Scaffolds can be off hired and dismantled in SMART Handover or SMART Manager.
All the contracts have been closed in the "advanced options" within the contract section of the site.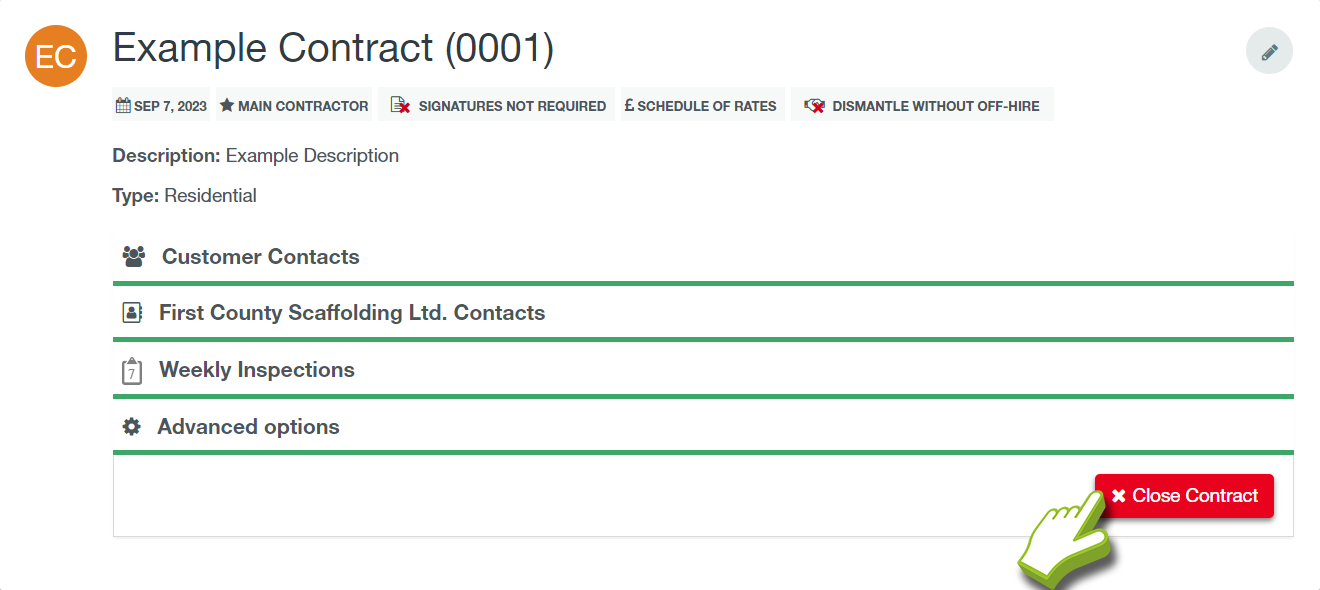 Click on the Pencil Button

Once the above have been completed, click the "Edit site" button on the Site details screen.

---

Click on the Red Text

Then click the option "X Close site" in red, then click the "✓ Save" button.

Site has been Closed

The site has now been closed. It will no longer be visible in SMART Handover or SMART Inspector; you can view it in SMART Manager on the site screen by clicking the "Show closed sites" tick box.