Estimation
Our SMART Estimator software allows you to easily create professional looking quotations and associated material lists, drawings and 3D Models. It works with tube & fitting as well as all leading system scaffolds.
This service includes the following features:
Simple 3D modelling
Unlock the power of SMART Estimator's simple 3D modelling capabilities and revolutionise your scaffold estimates! Our software allows you to create detailed, accurate 3D models of your designs, enabling you to visualise and optimise every aspect of your project. From cost estimation to material load planning, SMART Estimator's 3D modelling is an invaluable tool at your disposal. Our intuitive interface allows you to easily manipulate and customise your scaffolds, while our accurate measurements ensure precise, automatic cost and material estimation.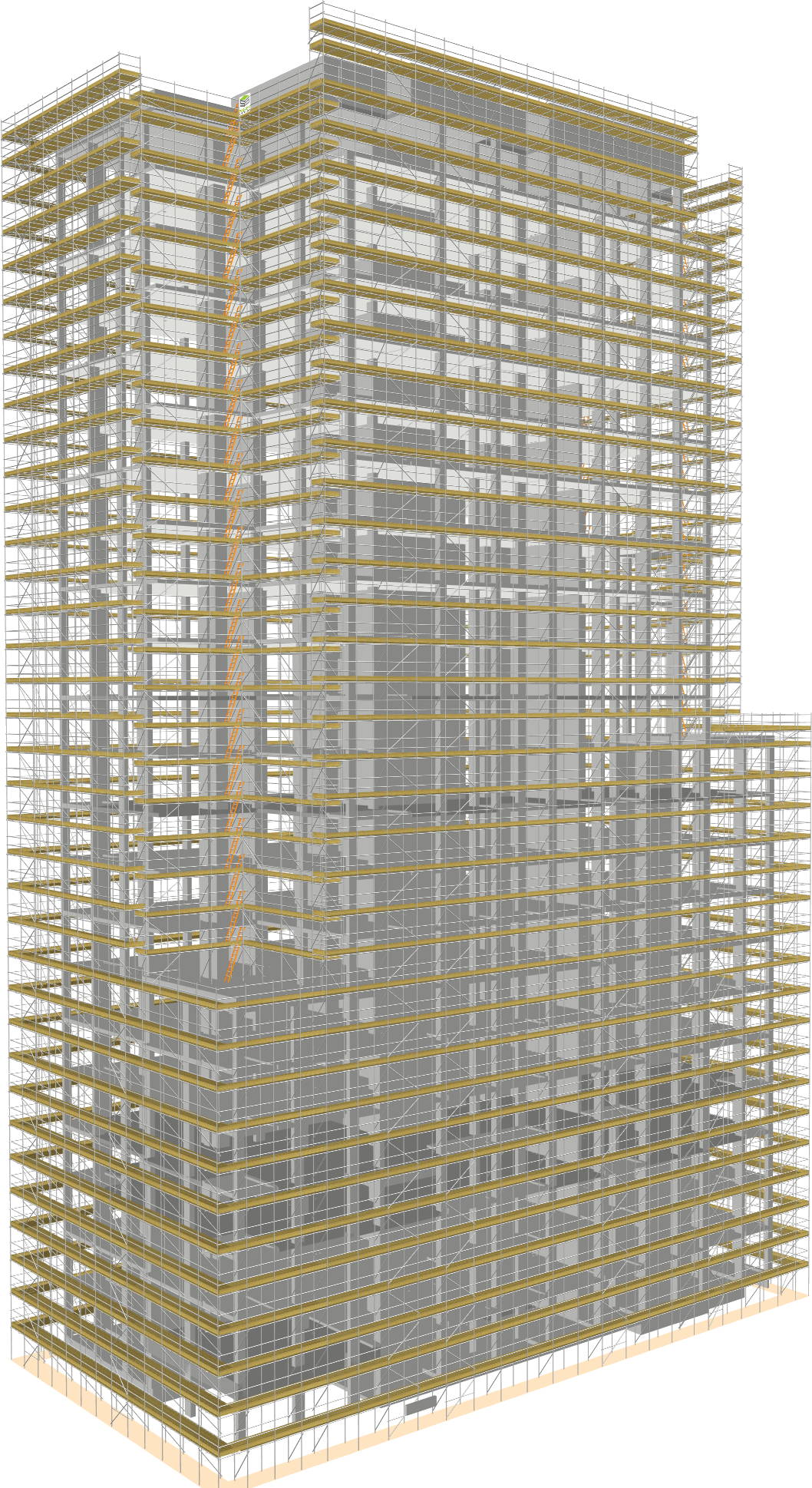 BIM integration
SMART Estimator's BIM integration enables you to quickly and accurately produce estimation from a variety of imports such as PDF, DWG site plans or drawings. Satellite images imported direct from Google for existing buildings and even 3D building models in IFC (Industry Foundation Classes) is a data format used in the building industry to share information between different software applications. Using IFC can improve communication and collaboration among stakeholders, reduce errors and duplication, and save time and money.

Automated Material lists and drawings
The ultimate solution for creating accurate and efficient material lists. Our industry leading software allows instant, detailed insights in to your projects material requirements, invaluable for load planning and transport estimation. Say goodbye to time-consuming manual material calculations and hello to increased productivity with SMART Estimator. We support a variety of scaffolding systems and you can customise your material configuration to reflect the components you carry in stock for improved accuracy.
Our detailed 2D Drawings of the scaffold within SMART Estimator provide an excellent way of communicating scaffold plans with customers for compliant scaffolds without invoking additional design costs.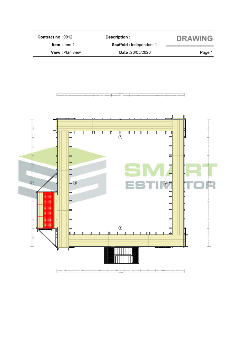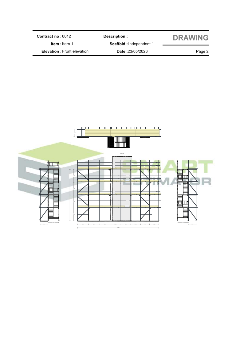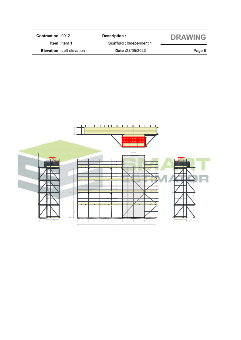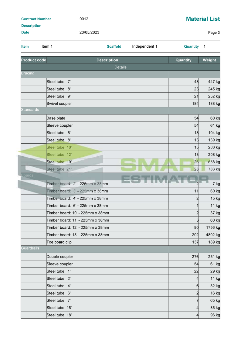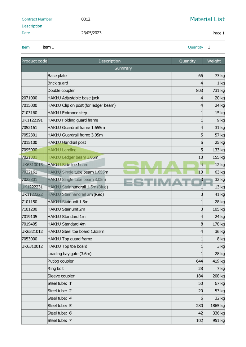 Professional Bespoke Quotations in minutes!
With our built in automated quotation templates, customised to your branding, you can instantly produce detailed tender documents with automated scaffolding descriptions, price information and clauses in minutes. As soon as you complete the scaffold input the quote will be prefilled ready to export. With comprehensive text editing tools and the ability to include 3D visuals you can be confident to impress your clients and win more work. Whilst our extensive clause selection enables you to protect your business against potential contractual issues in the future.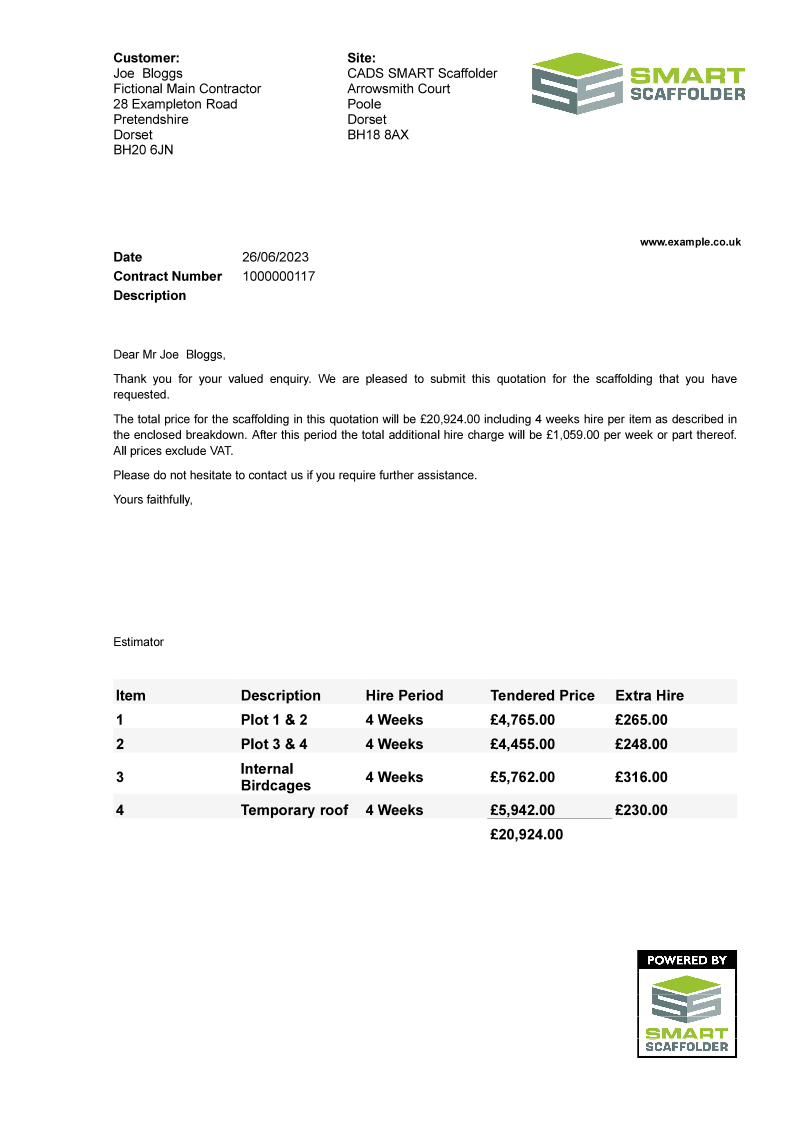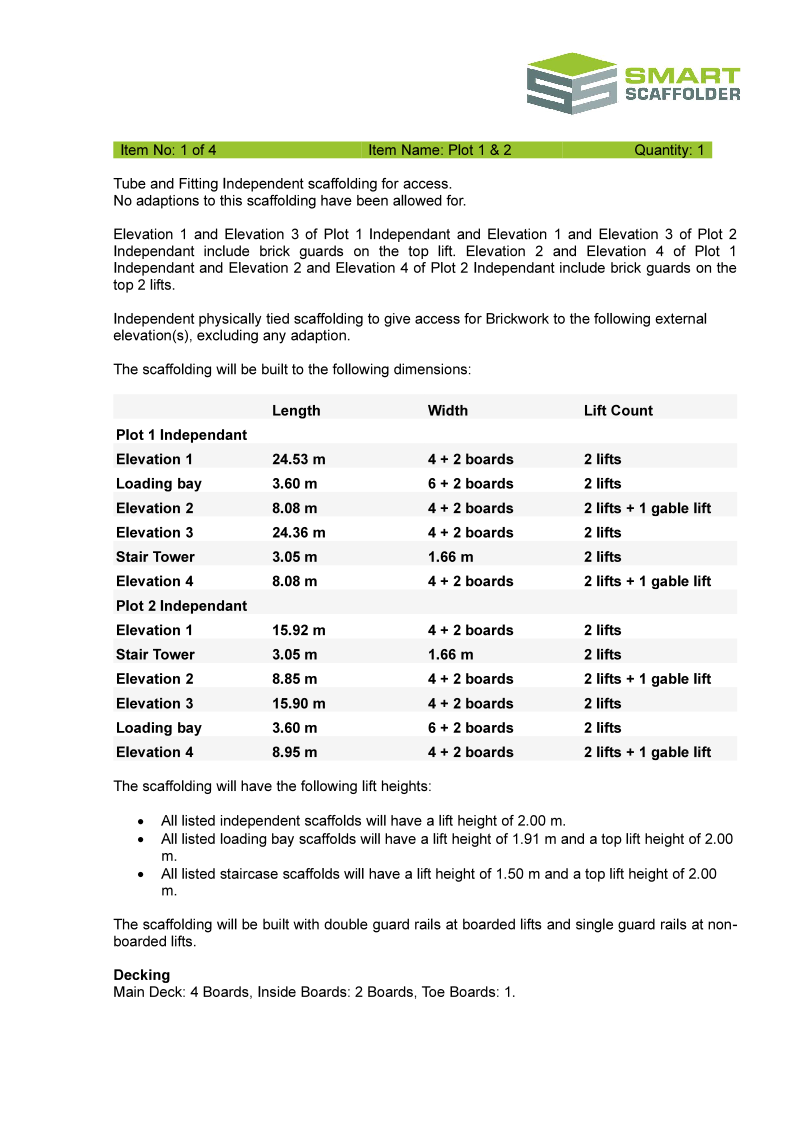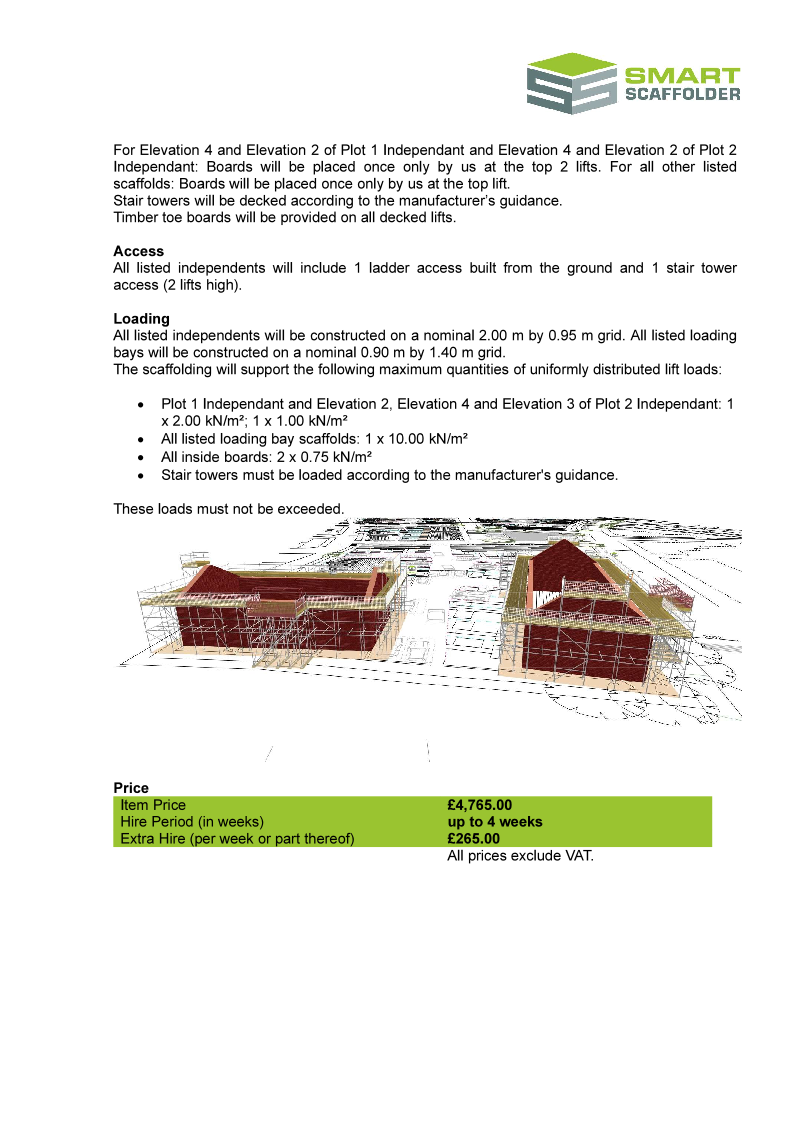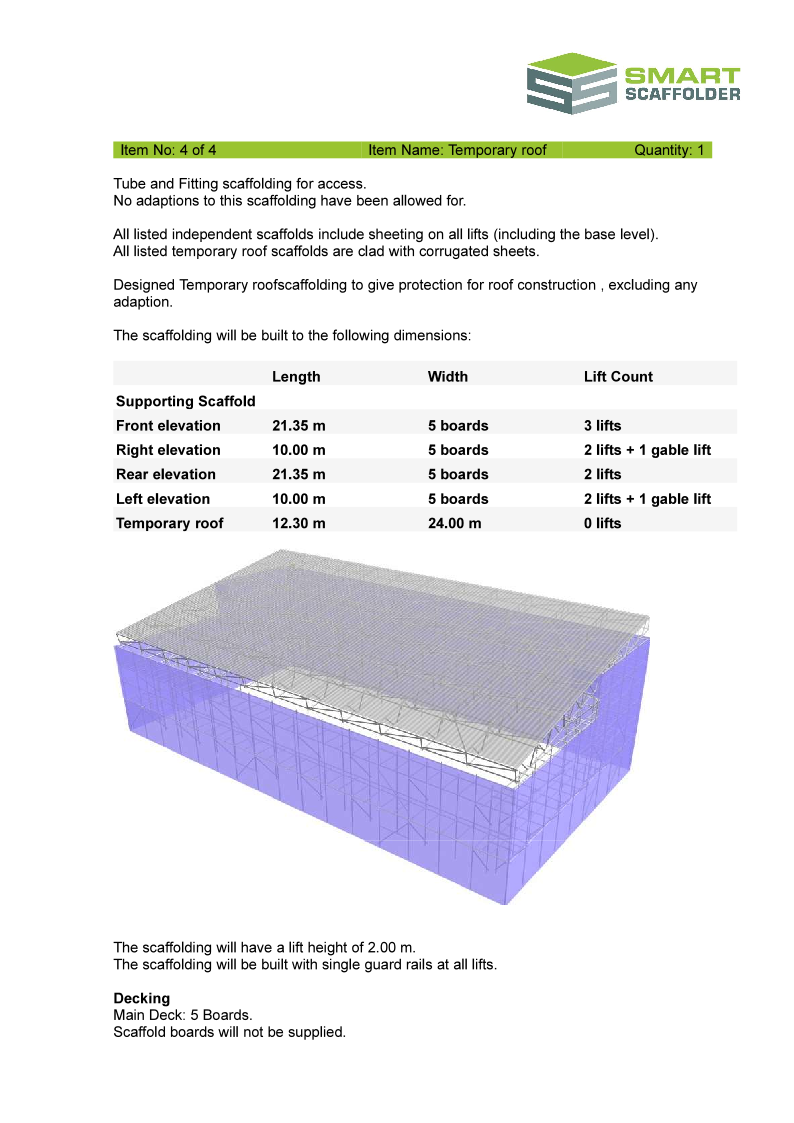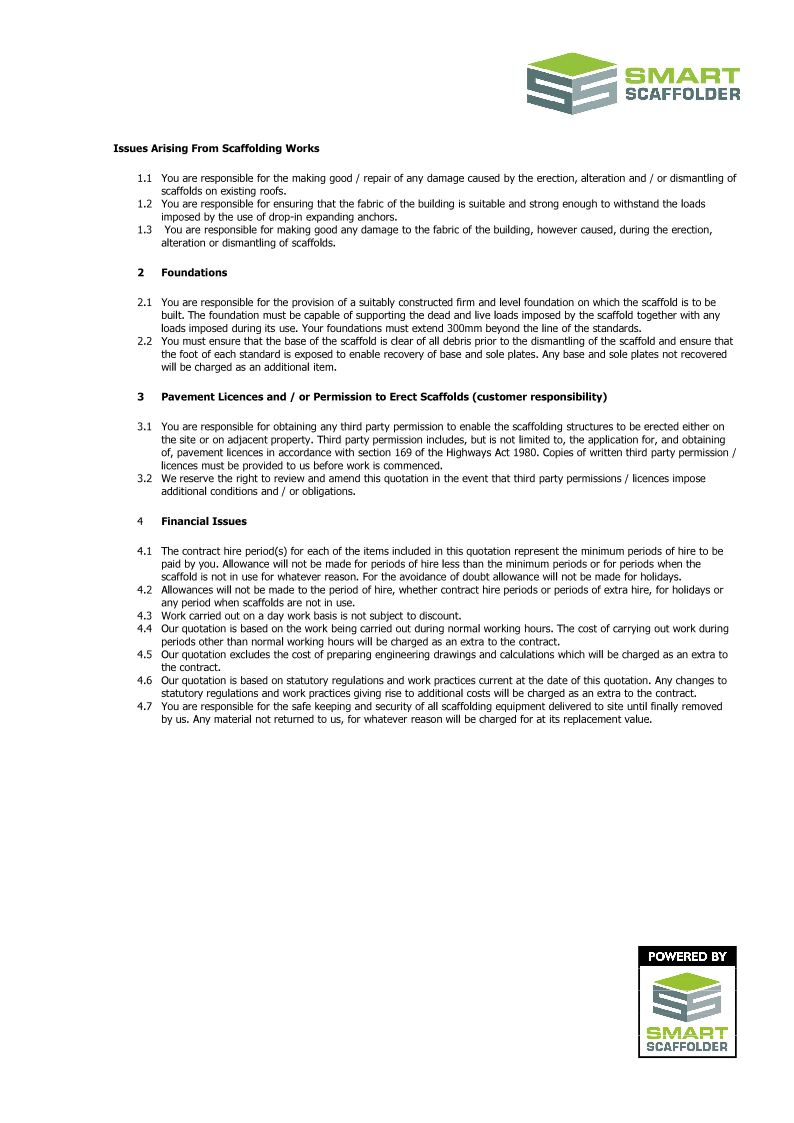 All your data in one place
Looking for a reliable and scalable solution to store and access your project data from anywhere? Look no further than our cloud hosting solution! Our secure servers ensure your data is always available across our product range, providing easy access and integration between our various applications.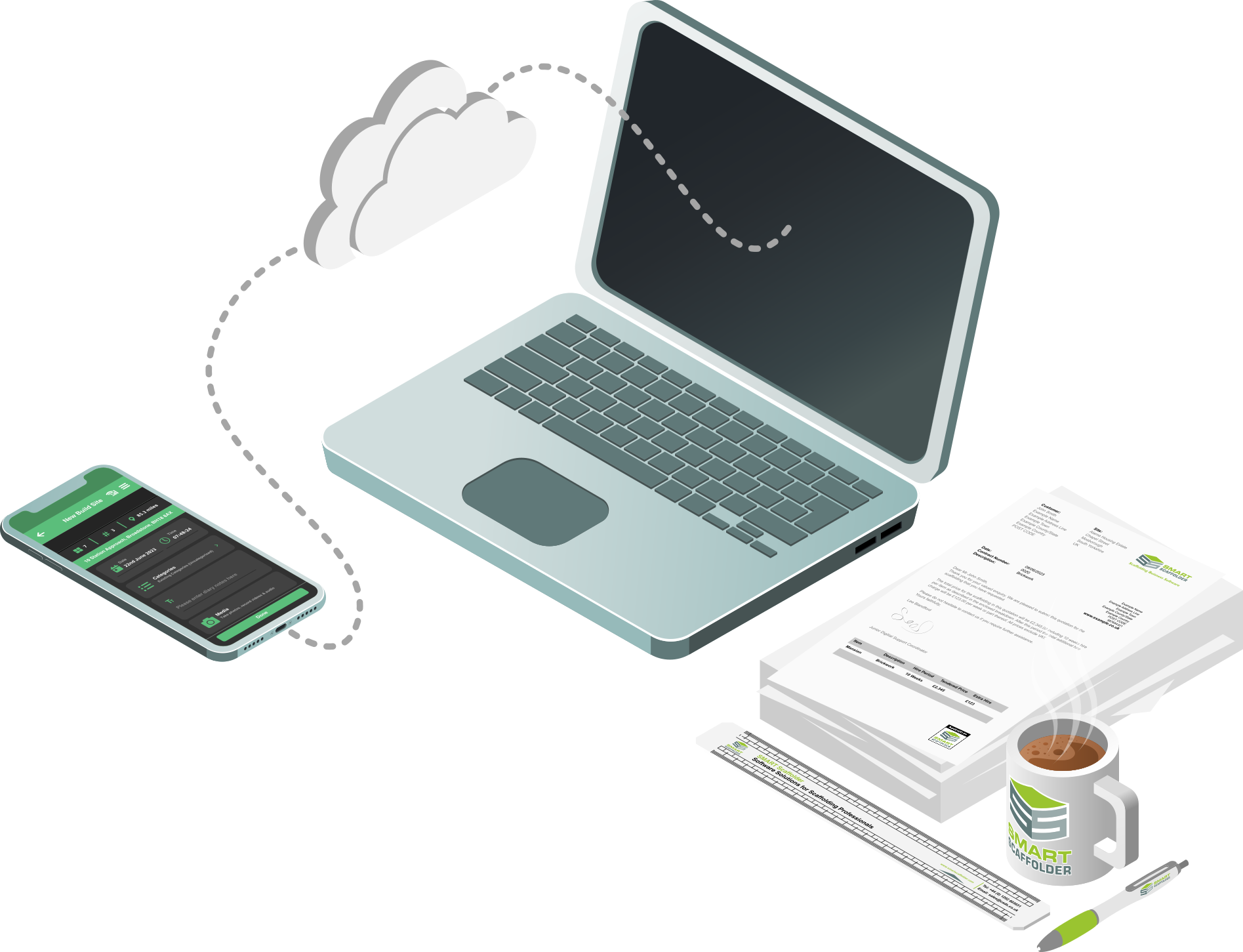 Fast, accurate Estimation and Quotations, produce detailed quotes in minutes not hours
Simple, reliable Inspections, handovers and tracking of Scaffold status
Shared Data model and integrations allowing you to seamlessly move from one application to another without duplicating effort
"You can't keep it all in your head. Project control tools are an absolute necessity for the control of large projects."
Louis Fried
Read our testimonials