Mid Sussex Scaffolding Ltd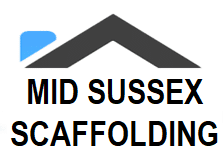 We have found the SMART Handover app very useful and a good way of saving time and paperwork. Our clients have been impressed with the professional appearance of the handover certificates and found it clear and easy to understand. The other thing that has impressed me is the way you can record the condition of the materials; especially ladders, ropes and wheels etc. I would strongly recommend this app to any scaffold company that does a lot of site work in particular as you can add lifts as you work progressively.
Mid Sussex Scaffolding was established in 1992 and is a family run business which covers the whole of Sussex and beyond. They cater for all your scaffolding needs, domestic or commercial, including new builds, temporary roofs, engineer-designed scaffolds and site work.
Visit website
Other Testimonials